HOW TO IMPROVE SKIN FIRMNESS?
SKINCONSULTAI CoachingVichy laboratoires
Week 3
Vichy laboratoiresSKINCONSULTAI Coaching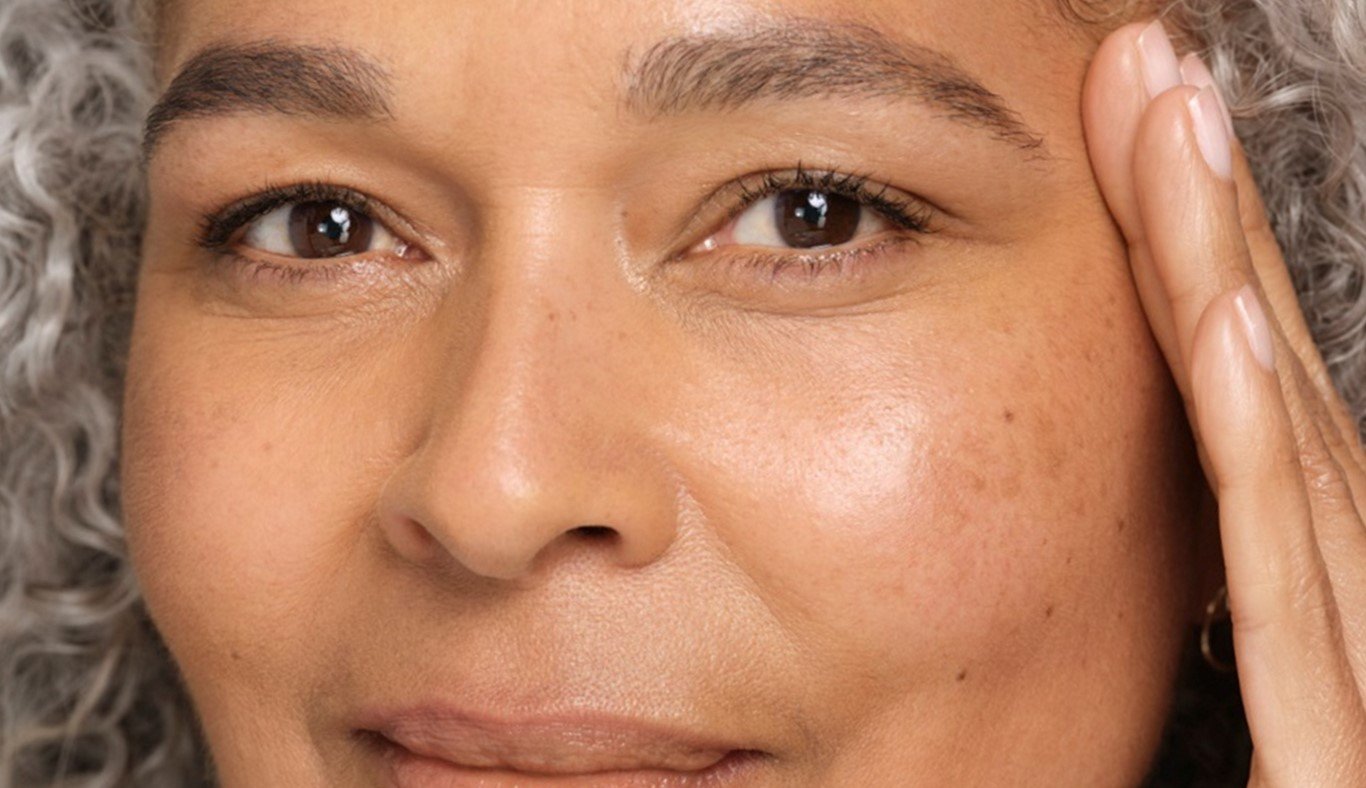 WELCOME
TO THE 3RD WEEK
GLAD TO SEE YOU BACK! DID YOU HAVE THE CHANCE TO TRY NEW RITUALS OR INTEGRATE NEW HABITS?
HERE ARE OUR 3 OBJECTIVES FOR THIS WEEK:
UNDERSTAND WHY SKIN LOSES FIRMNESS AND TONE
INTEGRATE EASY TIPS TO FACE RITUAL TO ACT ON SLACKING SKIN
DISCOVER HOW TO MANAGE STRESS AND ANXIETY
WHY SKIN LOSES ELASTICITY AND BECOME SLACK?
SKIN & EXPOSOME – Environment, lifestyle and hormonal variations.
Dermatologist in Canada, Dr. Jennifer Beecker is specialized in medical dermatology, skin cancer as well as cosmetic dermatology.
Discover what are the impacts of hormonal variation on skin at post menopause and how to improve firmness.
NEOVADIOL POST-MENOPAUSE PROTOCOL
VICHY'S SOLUTION
To target specific skin needs at post-menopause, Vichy Laboratoires created NEOVADIOL POST-MENOPAUSE Serum and Creams protocol.
Clinically scored by dermatologists, its efficacy has been tested on post-menopausal women with sensitive skin.
WEEK 3.
A NOURISHING DAY
CREAM TO BOOST SKIN
TONE AND ELASTICIY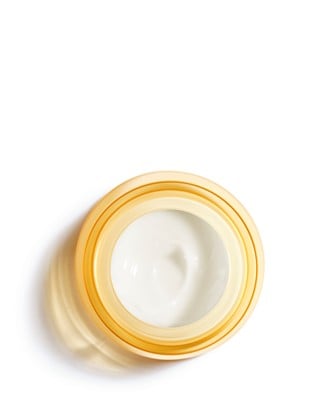 BOOST SKIN TONE AND ELASTICITY WITH NEOVADIOL POST-MENOPAUSE DAY CREAM
At post-menopause, skin lacks of elasticity and tone. It becomes slack.
To reactivate skin mechanisms, NEOVADIOL post-menopause creams are enriched with a powerful duo of anti-ageing derm-actives Proxylane and Cassia Extract.
DID YOU KNOW?
Proxylane increases the synthesis of procollagen I and III, collagen VII and GAGs.
The skin is plumped and firmed, wrinkles are less pronounced and sagginess decrease.
SAGGINESS -25% (5)
DENSITY +17% (5)
WRINKLES -28% (5)
(1) Clinical scoring on 219 women after 3 months using Neovadiol post-menopause day cream.
FRÉDÉRIQUE LABATUT
HEAD OF VICHY LABORATOIRES
"CREAM FORMULAS ARE ENRICHED WITH PROXYLANE AND CASSIA EXTRACT TO REACTIVATE SKIN MECHANISMS AT POST-MENOPAUSE."
FACIAL MASSAGE TO ACT ON SAGGINESS
Face count 57 muscles that need to be stimulated or relaxed. Face ritual instructor, Aurelia del Sol combines breathing exercises, massage and acupressure. It is your moment, take it!
Find a comfortable posture. Inhale. Exhale. And follow the master!
AN EVEN & RADIANT SKIN
IN 5-MN
MAKE UP TUTORIAL
Your skin is changing and you have to adapt your make-up routine to its new needs! Learn how to have an even skin tone with natural glow in a 5 minutes daily routine.
THRIVING INTO POST-MENOPAUSE
HOLISTIC HEALTH PRACTICE
Throughout this entire period, your body undergoes a multitude of biological and clinical changes. Understanding and identifying these changes as early as possible helps to prevent the inconveniences they cause and to properly prepare your body for the years that follows.
2 min
reading
WEEK 3.
BOOST SKIN
ELASTICITY AND
FIRMNESS WITH A
HEALTHY DIET
BOOST SKIN ELASTICITY AND FIRMNESS WITH A HEALTHY DIET
After having seen together how healthy diet can help you during post-menopause, let's see how you can boost skin firmness. There's a strong correlation between skin collagen loss and oestrogens deficiency due to menopause. 30% of skin collagen is lost in the first five years of post-menopause. This doesn't mean you are powerless.
HOW TO BOOST COLLAGEN AND HYALURONIC ACID SYNTHESIS WITH NUTRITION?
We have all noticed it; slackness of facial skin is a direct menopause consequence. Wrinkles are more visible, and skin loses elasticity. But some specific food intake can reduce these unwanted effects.
Collagen is made of different amino acids, but Glycine, Proline and Lysine are the ones we find in higher proportion. They will increase collagen dermal synthesis and prevent skin ageing. You will find them in animal proteins such as dairy products, eggs, or seafood but also in vegetables like quinoa and mushrooms.
Closely related to the skin barrier function, Omega 3 will also guard you from dryness, inflammation, itchy skin or even sun damage. You can find it in salmon, nuts, trout or flax seed, canola oil or soybean.
Vitamin C is fundamental for collagen synthesis. You will find it in all citrus fruits, such as oranges, lemons, or mandarins, but also in great quantity into kiwis, strawberries, or other green vegetables such as broccoli and spinach.
Rich sources in Vitamin D eating fatty fish like trout or white mushrooms, will prevent you from skin dryness and will stimulate cellular proliferation of your skin.
There is a close association between sugar and some food processing methods with skin ageing. Their mechanisms are related to skin Advanced Glycation End products (AGESs) and their accumulation fasten the ageing of your skin. Choose the right carbohydrates!

Prefer whole grains and low sugar food.
Avoid fried, grilled or baked food and prefer boiled, steamed or raw food

Minerals like copper, silicon, manganese, iron are also needed for collagen synthesis. Find them in liver, oysters, spinach, legumes and red meat. As anti-nutrient (mostly found into vegetables) reduce the absorption of minerals, you can deactivate their effect by soaking or boiling the food before eating.
Nature offers endless culinary possibilities and as much as so many different pleasures. Post-menopause doesn't have to be a bad time. It is a new stage in your life, an opportunity to rediscover yourself. Never forget: The more you eat healthy food, the more you'll be healthy, the more you will go through menopause confident and happy.
DR. VERONICA DI NARDO
NUTRITIONIST
"THERE'S A STRONG CORRELATION BETWEEN SKIN COLLAGEN LOSS AND OESTROGENS DEFICIENCY DUE TO MENOPAUSE."
Welcome to your program
This is your first week (of 4).
Let's start with… some contents, if you don't mind.