HOW TO REDENSIFY AND LIFT YOUR SKIN?
SKINCONSULTAI CoachingVichy laboratoires
Week 2
Vichy laboratoiresSKINCONSULTAI Coaching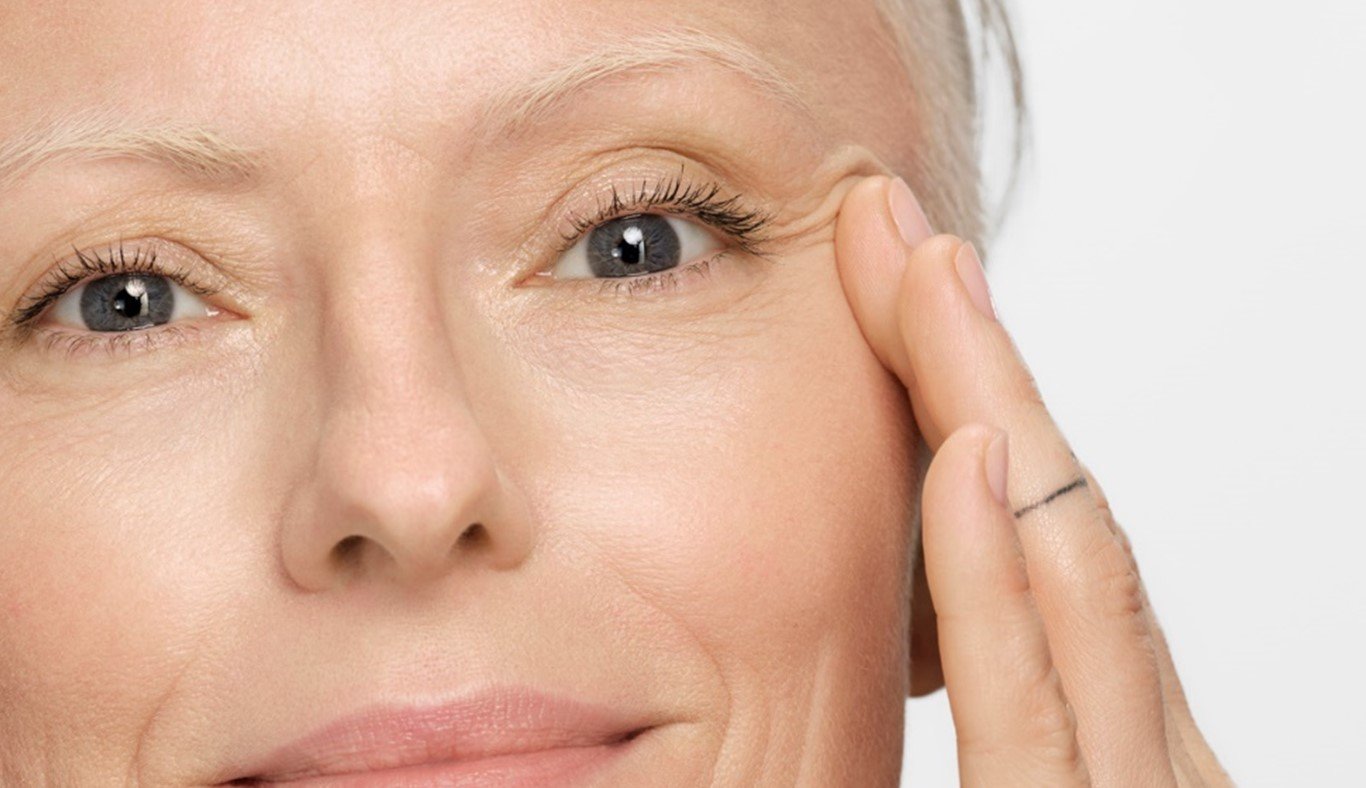 WELCOME TO THE 2ND WEEK
HAPPY TO BE BACK! WE HOPE YOU HAD A GREAT WEEK. PERHAPS HAVE YOU ALREADY INTEGRATED NEW HABITS TO YOUR ROUTINE? DID YOU NOTICE EVEN SMALL CHANGES?
HERE ARE OUR 3 OBJECTIVES FOR THE WEEK
UNDERSTAND WHY SKIN LOSES DENSITY & IS MORE WRINKLED
INTEGRATE EASY FACE EXERCICES 3 TIMES A WEEK
CHOOSE AN ADAPTED DIET
WHY SKIN LOSES DENSITY? WHY WRINKLES ARE MORE VISIBLE?
SKIN & EXPOSOME – Environment, lifestyle and hormonal variations.
Dermatologist in Canada, Dr. Jennifer Beecker is specialized in medical dermatology, skin cancer as well as cosmetic dermatology.
Discover what are the impacts of hormonal variation on skin at peri menopause and how to nourish your skin deeply.
Discover what are the impacts of hormonal variation on skin at peri menopause and how to nourish your skin deeply.
VICHY'S SOLUTION
To target specific skin needs at peri-menopause, Vichy Laboratoires created NEOVADIOL PERI-MENOPAUSE Serum and Creams protocol.
Clinically scored by dermatologists, its efficacy has been tested on peri-menopausal women with sensitive skin.
FRÉDÉRIQUE LABATUT
HEAD OF VICHY LABORATOIRES
"LET'S FOCUS ON NEOVADIOL PERI-MENOPAUSE DAY & NIGHT CREAMS. FORMULAS ARE ENRICHED WITH HYALURONIC ACID."
RESET YOUR HABITS WITH A NEW FACE RITUAL
Face count 57 muscles that need to be stimulated or relaxed. As face ritual instructor, Aurelia del Sol combines breathing exercises, massage and acupressure for a beautiful skin day after day.
It is your moment, enjoy it!
Find a comfortable posture. Inhale. Exhale. And follow the master!
THRIVING INTO PERI-MENOPAUSE
HOLISTIC HEALTH APPROACH
Throughout this entire period, your body undergoes a multitude of biological and clinical changes. Understanding and identifying these changes as early as possible helps to prevent the inconveniences they cause and to properly prepare your body for the years that follows.
VERONICA DI NARDO
NUTRITIONIST
"DURING PERI-MENOPAUSE, THE BODY USES ENERGY DIFFERENTLY. EVERY WOMAN IS DIFFERENT, AND BODIES RESPOND THEIR OWN WAY TO THESE CHANGES. LET'S START WITH UNIVERSAL TIPS."
Welcome to your program
This is your first week (of 4).
Let's start with… some contents, if you don't mind.